Every employee is responsible for Quality. Pledge to meet Customer Requirements and create total Customer Satisfaction with one-time performance and the Highest quality production. Continually Improve: Products, Process, People
ISO 13485:2016 Medical certification

ISO 9001:2015 certification

IPC A-610 Class 3 compliant

Intensive internal Audits

Extensive employee training and evaluation programs

Continuous improvement programs

Tight control over Quality performance measures
Custom Rapid Solutions Inc, is one of the leading providers of Electronic Contract Manufacturer

Every CRS employee is responsible for quality

Empower all employees to create, implement, and improve our services to meet and exceed external and internal customer expectations.

Pledge to meet customer requirements and create total customer satisfaction with on-time performance and the highest quality of production.

Continually Improve: Products, Processes and People.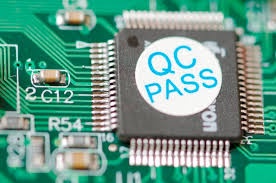 - 100% board inspection
- 10 Mega Pixel Automatic Optical Inspection (AOI) machines (Three Machines)
- Flying probe
- X-Ray