10 Important Design Tips of PCB Assembly You Should Know
Nov 6, 2020 Custom Rapid Solutions Inc.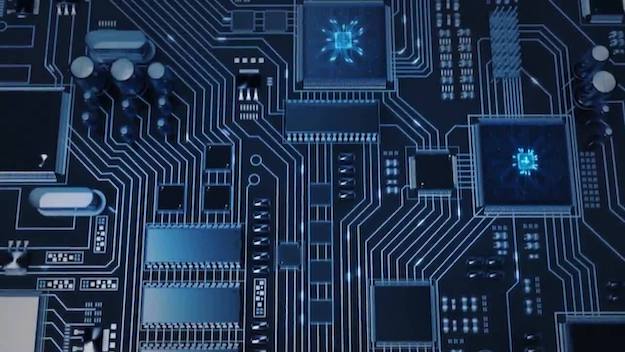 There are many factors that impact the result of your PCB assemblies. To design a PCB that can be assembled without problems means that PCB designer needs to understand requirements of the assembly process up front. These are some important tips for PCB design for assembly.
1. For double-sided printed circuit assembly designs, keep the SMT, heavy and sensitive components on one side – (it is best to try and keep all components on the primary side)
2. Don't put SMD components too close from board edge. SMD component should be preferably at 150mil (3.8mm) from edge especially if V-groove is used.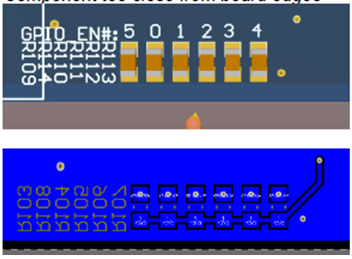 3. Via in SMD pad is an expensive PCB process and requires via plugging. It should never be used unless it is the only option, which is not the case. Also, via in pads cause assembly issue by thermal draining heat during assembly which can cause assembly issues.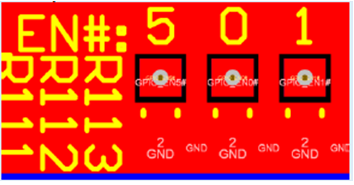 Unplugged thermal via in pad can be used in thermal pads of chip, but again depending of the IPC class qualification required they may also need to be plugged.
4. Don't use very small drills. Like 6-mil drilling is almost the smallest possible mechanical drilling, which is not recommend unless there is no choice.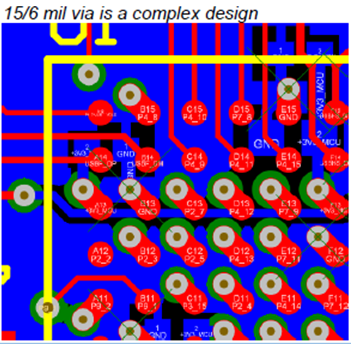 Would recommend using 18.5/8 (18.5mil pads / 8mil hole drill) because of the BGA density. Ideally a 22/10 would have been great but BGA doesn't permit it.
5. Surface mount component need to be at least 150 mil further than any TH holes to allow selective wave soldering or wave pallet assembly.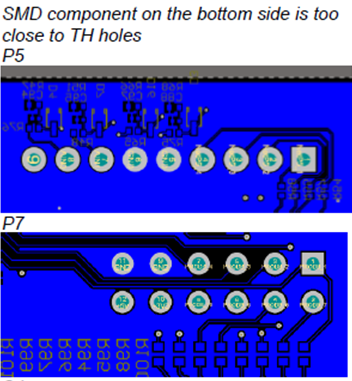 6. Mounting holes are usually a footprint part but it is currently defined has a Board cut-out. Usually mounting holes are tooling's hole which are defined in the drill drawing with proper center point and drill diameter. Defining it has a cut-out will not place the mounting in the drill table and will be done at the routing stage which is less precise.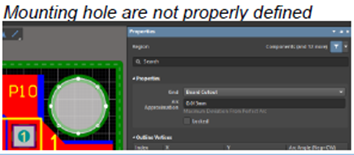 7. If any hardware is required to maintain board in place. Clearance around hole is insufficient.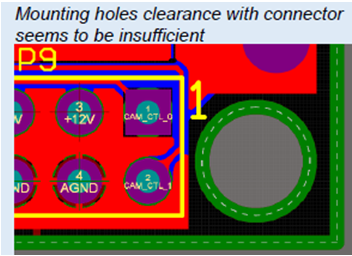 8. If you are supplying parts to your PCB assembly manufacturer, try to provide components on reels or continuous strips. This reduces machine set-up time.
9. Minimize the use of through-hole parts because they require PCBs with drilled holes and the components are usually hand soldered. So, you pay more for PCB fabrication and assembly. Surface mount devices are assembled using machines and do not require drilled holes in the PCB.
10. Panelize your boards – it is easier and less time consuming for the PCB assembly company to work with large board/panels.